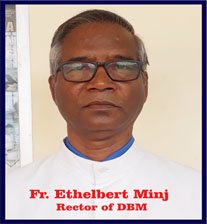 Welcome to Mary Help of Christians Parish, a Catholic faith community that is centered in the Holy Eucharist and is committed to prayer, Christian formation, and service. Our Liturgy is contemporary and rooted in a rich tradition. Hundreds of parishioners, in collaboration with the Fathers and Brothers of Don Bosco Technical School, Maligaon . At Our Parish we strive to make everyone welcome, which we believe is the foundation for growth in faith, hope and love. Committed to fulfilling the Gospel mandate of service, the members of the church volunteer their time, talent and treasure in order to sustain and develop this community of faith.
The Family of Mary Help of Christians Parish:
Is a Christ-centered, Sacramental and Stewardship community who strive to show others the path to Jesus Christ through Christian values. We Proclaim and live the Good News of salvation. Discover and accept the gifts God gave us and use them in service to the Lord and all people.